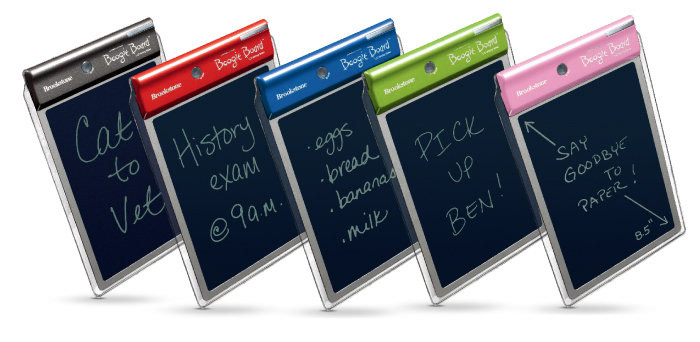 Role: Senior Designer (Lead)
As part of Brookstone Labs I collaborated with our internal development team, VP or Product Development, Category Manager, and Manufacturing Vendor (Kent Displays/ Improv Electonics). The developing paperless LCD technology is a sustainable paper alternative and could be used 50k times. It was designed for increased customer appeal, usability and ergonomics for Brookstone. The product is available for sale at Brookstone stores and online at
http://tinyurl.com/3eazyuz
This is one of the best-selling 2011-2012 products at Brookstone.
Promotional video on HSN. Design process follows..
Photo of the project wall above with design exploration and initial renderings based on component specifications, marketing research and usability that were reviewed with design and development teams.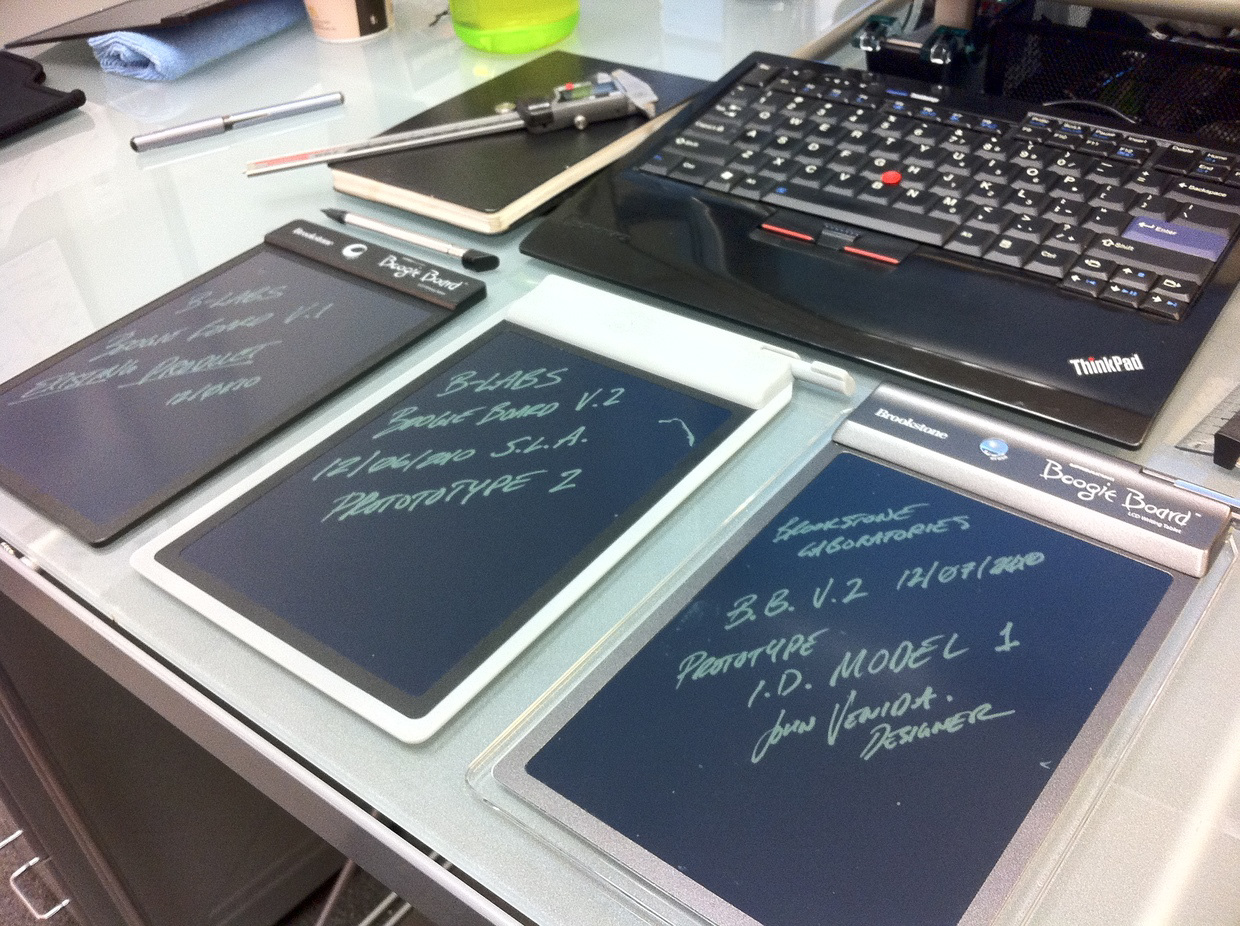 Iterations to the Solidworks surfacing and assembly was collaborated upon with mechanical engineers whom made the design production-ready. An SLA "proof of product" prototype was produced by a local model shop that we inspected for manufacturing viability before tooling database was sent to our Asian counterparts.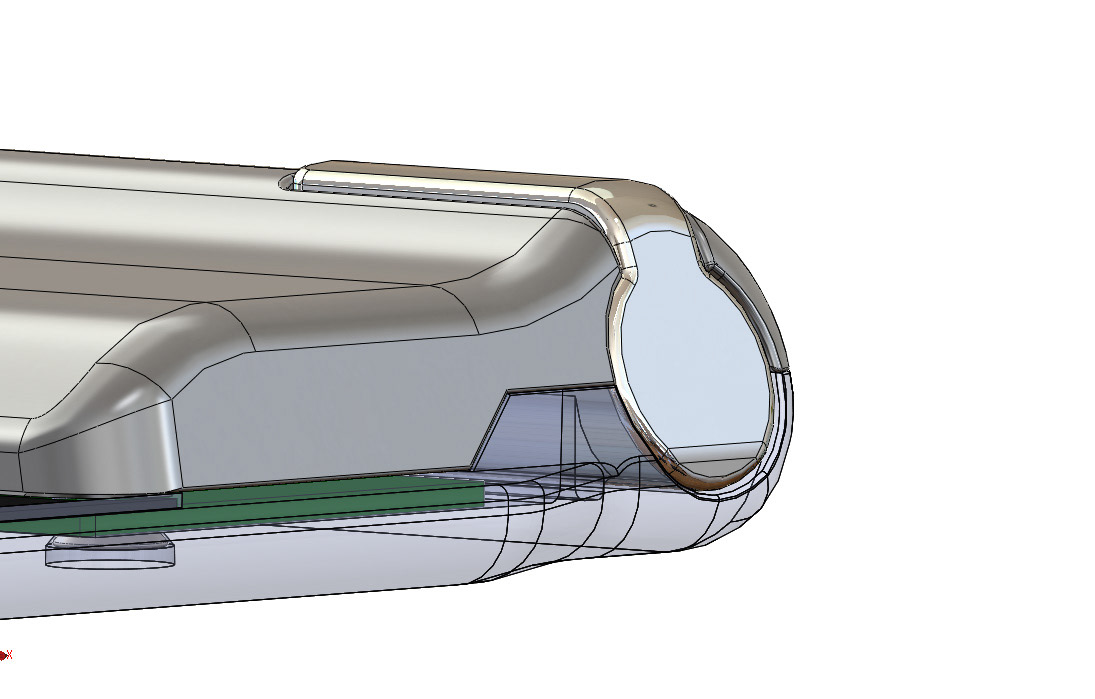 Modifications to the geometry of the design after inspecting the appearance model and meetings with the manufacturing vendors, Kent Displays and Improv Electronics were made.  This iteration shows a softer housing and extended base to cover new LCD component.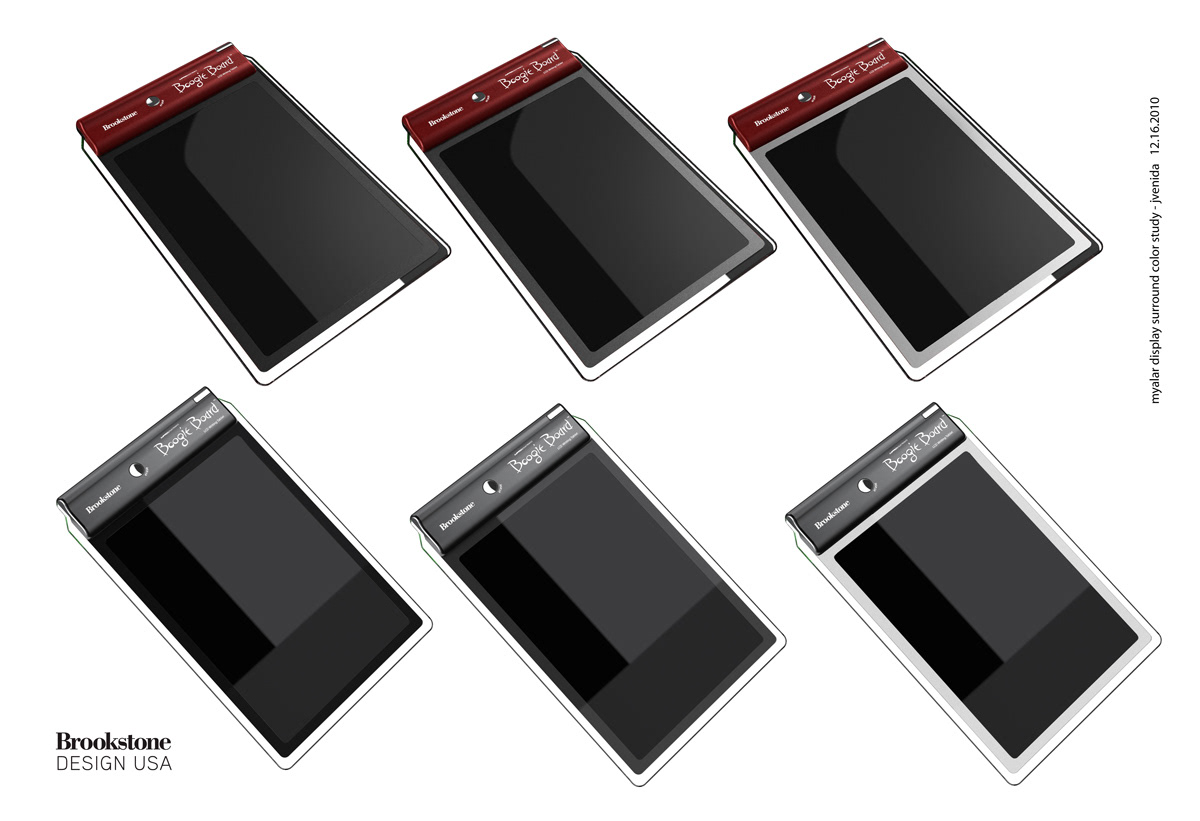 Color and finish studies based on Brookstone Corporate Graphite and Red Colors.  A translucent LCD bottom housing was selected to accentuate the thinness of the .3mm LCD writing surface. The PCB enclosure also holds the stylus snugly in place when it's not being used to prevent loss. The enlarged bezel and contoured PCB housing enhances ergonomics when used.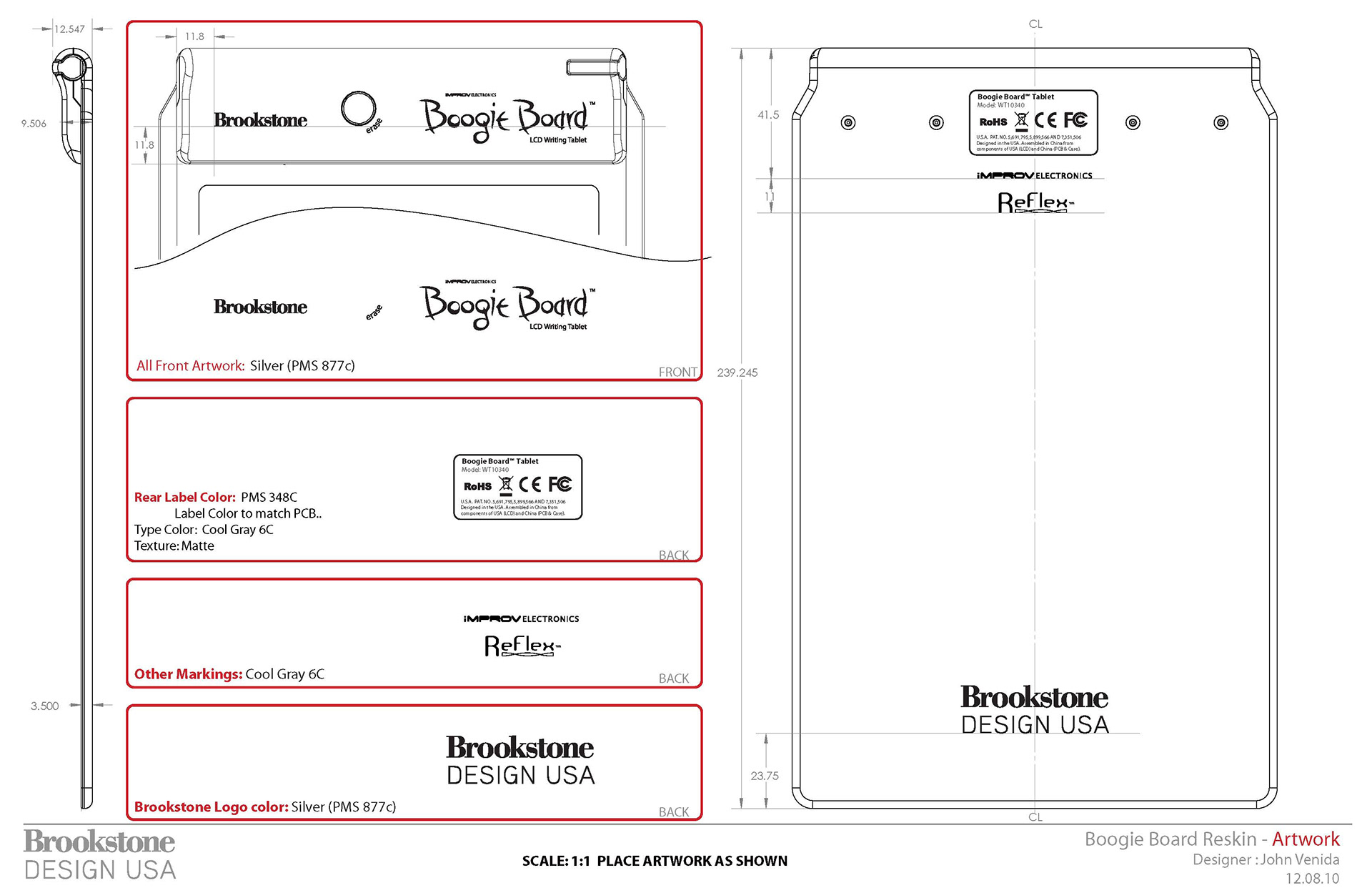 1:1 scale front and rear Artwork Specification projected from SW CAD Model.  Stylized BOOGIE BOARD LOGO was created by Improv Electronics.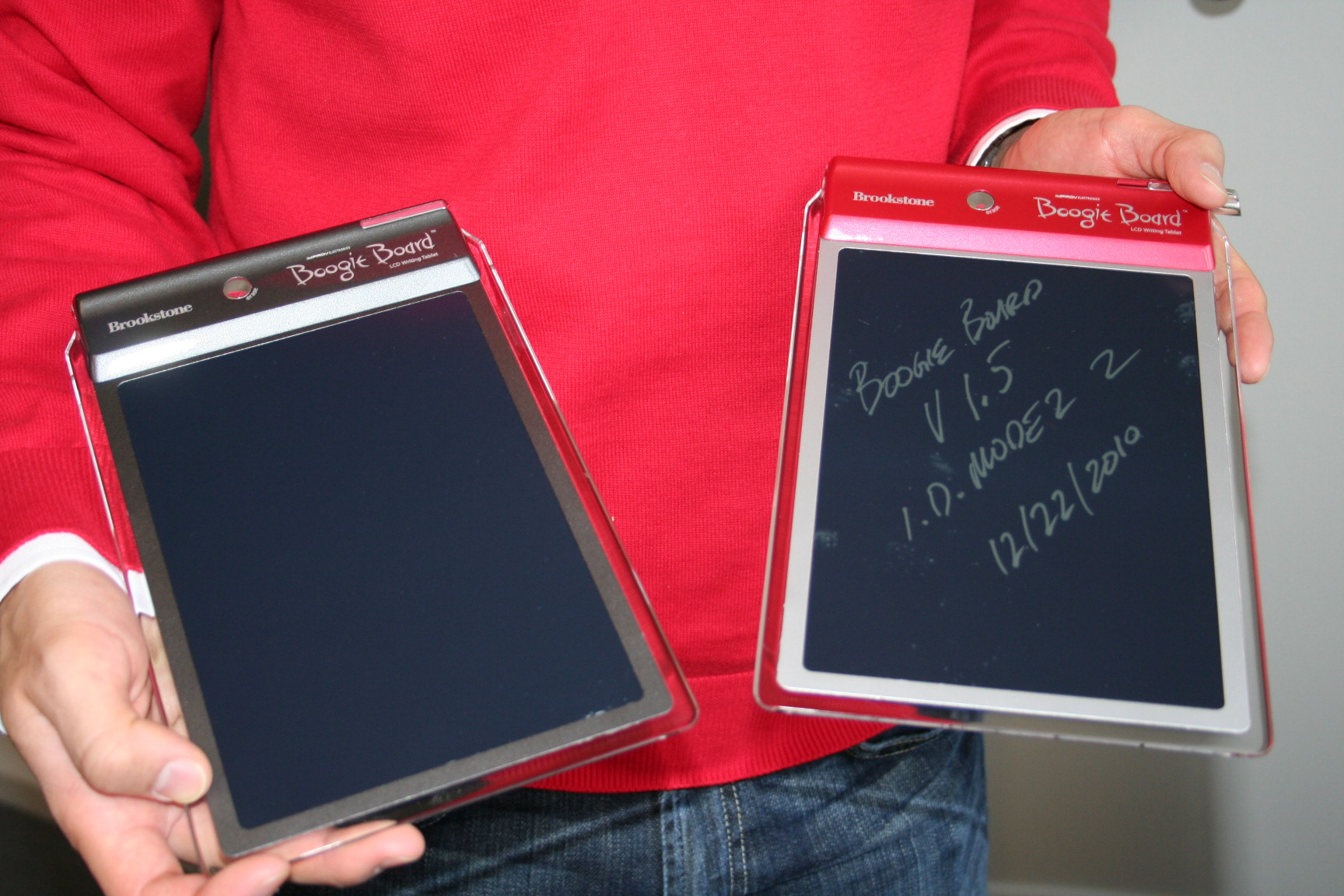 I collaborated with a model shop for the fabrication of these ID Appearance Models with working compents (LCD and PCB). I had sent them the color, finish and materials guidelines with working components and ID CAD Assembly.  Models were produced in 2.5 weeks for review by Brookstone executives and manufacturing vendors.

Inspecting and using the rapid prototyped SLA model. Drawn on the boogie board prototype is the stylus cap detail and meeting notes.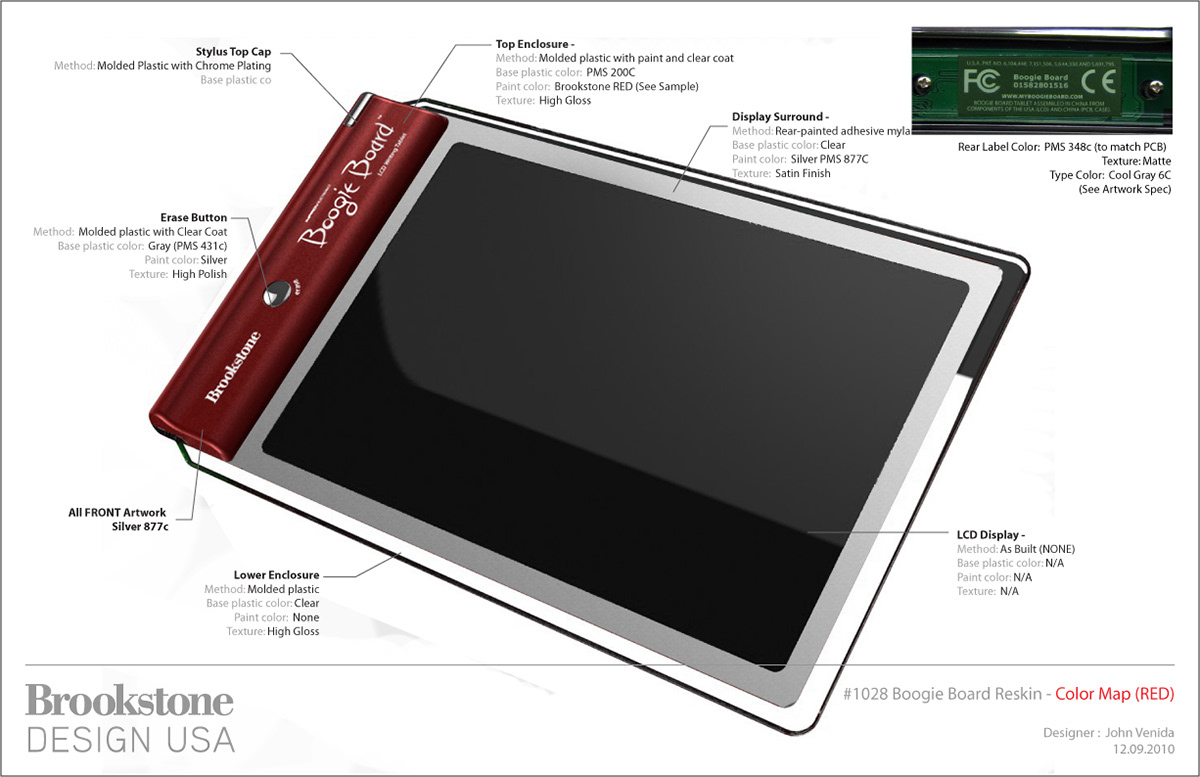 Final color, material and finish specifications along with CAD tooling database were given to manufacturing partners in Asia for production.  Tooled sample parts were inspected and approved by the team.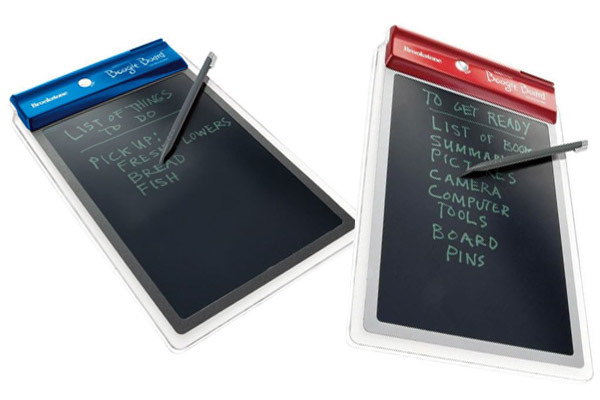 Graphite and Red Boogie Board products in Brookstone store.  They were showcased in the front entrance most of 2011 in both US mall and airport stores.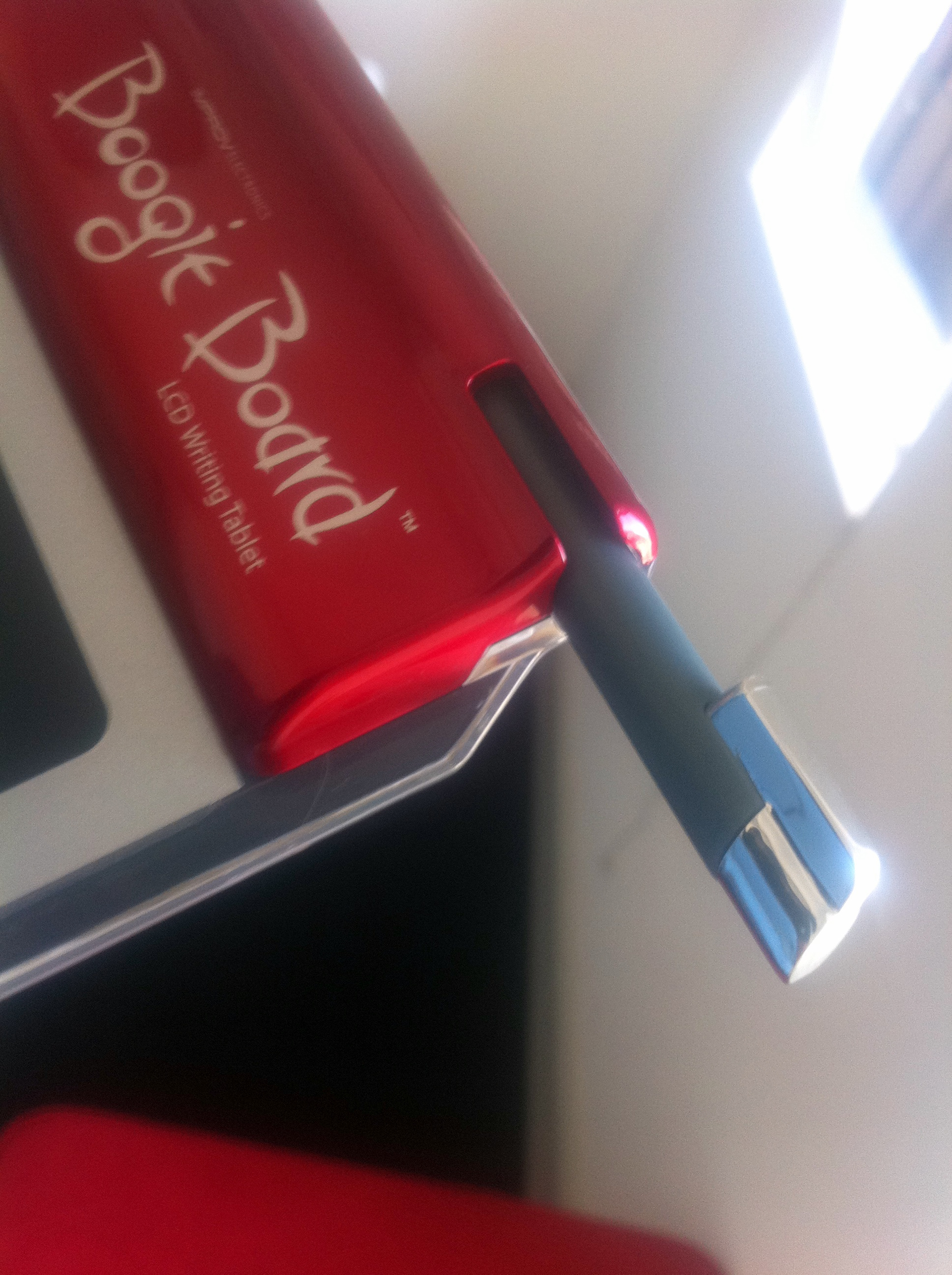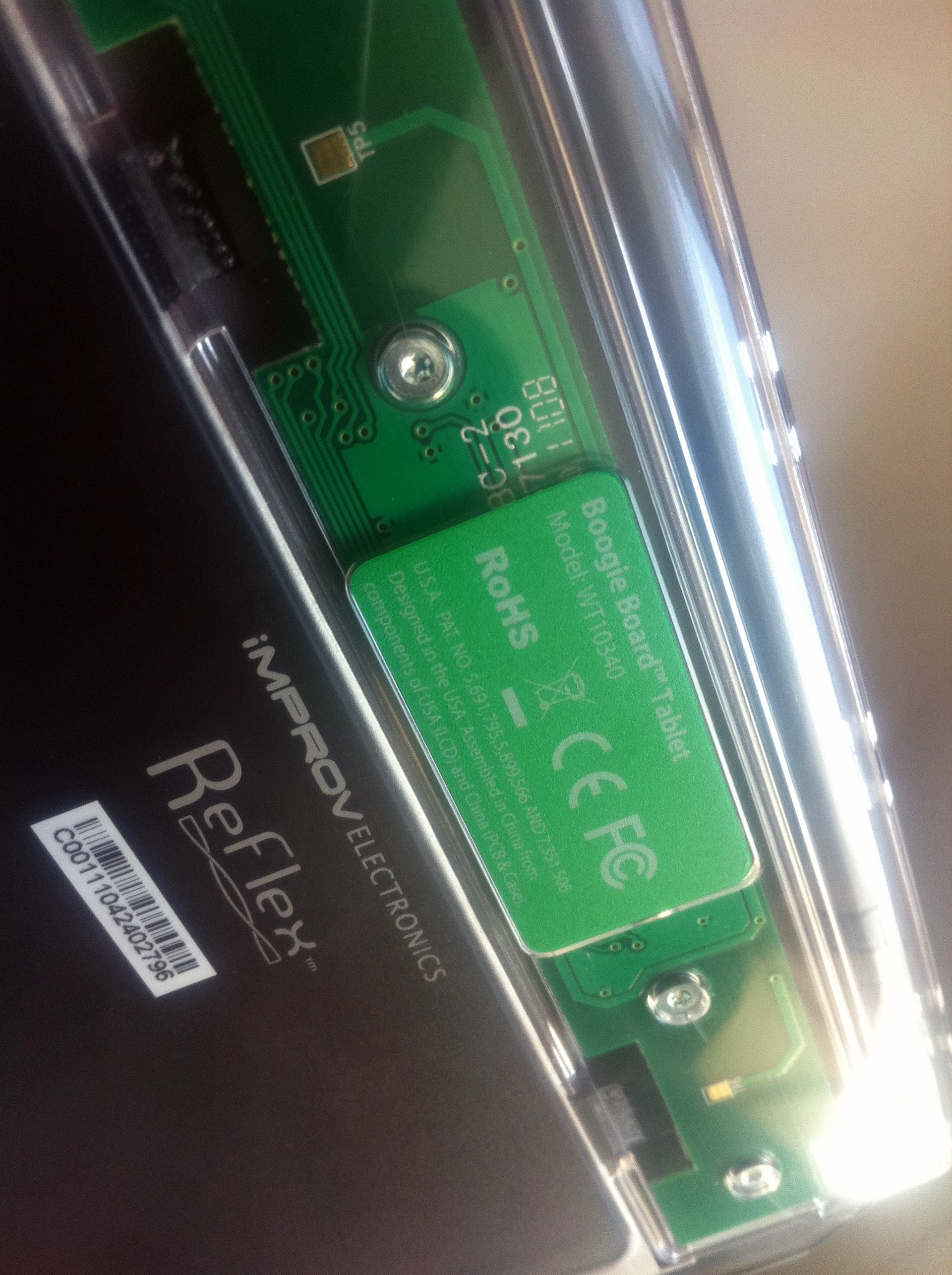 (Update for June 2012) 3 fun new colors were just released and available at your nearest Brookstone store.